How to get into Screenwriting
If you are new or a pro, here's some reasons a screenplay contest can help you get ahead now.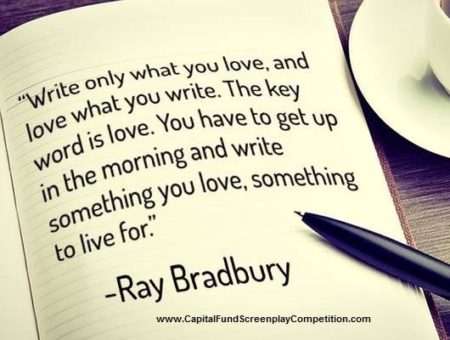 How Screenwriting Competitions Can Help You Break Into the Film Business
Screenwriting can be an incredibly challenging field to break into. With massive amounts of competition between fellow writers and a closed off industry that is all about networking, getting your screenplay to the screen can be incredibly challenging. Fortunately, there are some things you can do to help you network and make a name for yourself within the screenplay writing arena.
Screenwriting competitions provide an extremely viable source of benefits when it comes to emerging writers and breaking into the business. These screenplay contests are designed to showcase talents amongst fellow writers, while simultaneously connecting applicants to resources and major filmmaking partners that can better help in seeing a screenplay move into development.
Prizes vary from competition to competition but many feature cash as a draw for applicants to submit their work. Cash prizes can be beneficial in contributing to your income while working to develop your reputation in the industry, allowing you to continue to support yourself and your projects while you write. However, it is the industry connections that truly make screenwriting contests an extremely important resource for writers in the film and television industry. Getting connected with professionals that are already established within the filmmaking world gives screenwriters the opportunity to showcase not only their work, but themselves, for consideration for future projects being developed by these major media conglomerates.
This is echoed by a screenwriter that entered the Capital Fund Screenplay Competition, a screenplay contest that gets writer's work directly to the investors that make all size and genre of film:
"My meeting with the film financier was amazing—some of the most valuable time I've ever spent as a screenwriter.  Not only did I learn a lot about his particular film fund and how they operate, but I also was very encouraged by the fact that not just he, but all the other fund managers that take part in this contest would be looking over my script and could contact me about it further if they wished any time in the weeks and months going forward.  Having my prize-winning material accessible like this to studio-level film fund and private equity managers who hold the most important key to getting any film actually made—the financing of it—is a prize of invaluable proportions and totally unique to the Capital Fund Screenplay Competition. Thanks so much, and I hope to participate much more in coming years."
Lee Tidball    IMDb Pro link
In addition prizes in screenwriting competitions can also include some other valuable benefits for those who place. Publicity and press promotion is a big asset that some of these screenwriting competitions can bring. Some of the contests have a reputation of their own and getting your name attached to them can be a great way to develop your own name and reputation within the industry. As well, many of these competitions can offer you mentorship and notes on your screenplay that can help improve and locate gaps in your writing that you may not have previously noticed yourself. Having a second set of eyes to look over your screenplay can be incredibly beneficial in developing it to be the best that it can be.
Finally, with so many screenwriting competitions available in the industry today, it's important that you choose the screenplay contest that is best suited for you. With a little research it's easy to find competitions that fit niche audiences, specific genres or broader focuses depending on where your interests and talents lie. Before entering, make sure to take the time to find a competition that is going to work best for you and help you to develop the connections you desire within the industry.
Overall, screenwriting contests can be extremely beneficial for screenplay writers looking to emerge within the filmmaking industry. In a highly-competitive field these competitions can help to develop a network, subsidize income and provide the publicity and promotion needed to act as a kickstart to a successful career in the screenwriting industry.
Click to check out the unique opportunities with our Screenplay Contest and Short Film Script Contest.